Are you ready for a different kind of agency?
GigWorx Healthcare is focused on supporting your community with quality, reliable, and fully compliant healthcare professionals. Simplify your staffing needs with 24/7 support and self-service scheduling that provides the reinforcement you need.
Get back on track
Use GigWorx to get the right shift coverage and relieve your existing staff to prevent burnout. We use a collaborative approach and offer one-on-one support with our experts to find you the best staff to fill your needs.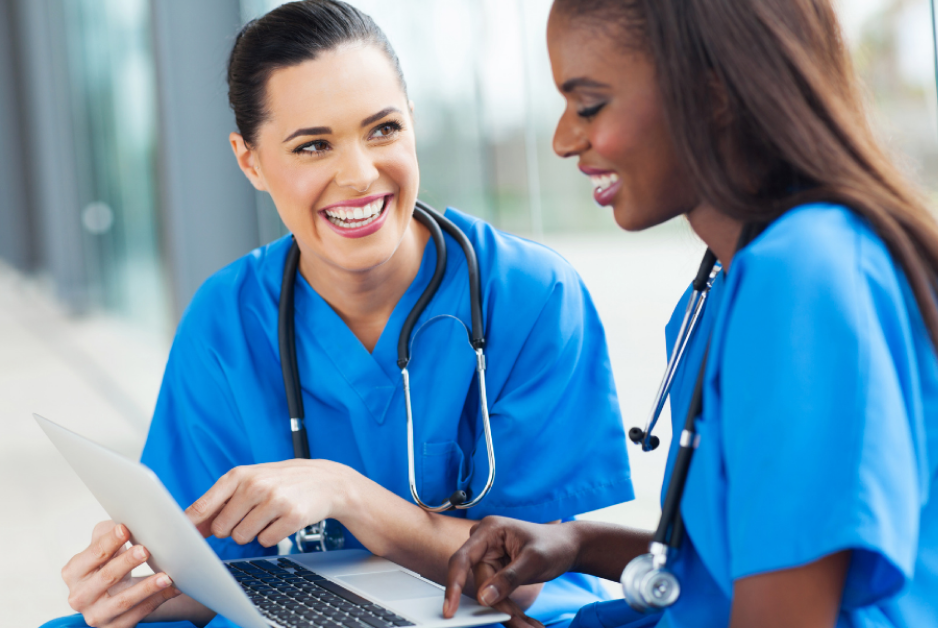 Completely on-demand
Find local staff at a moment's notice. No expensive travel contracts, no job board postings, and no onboarding costs. Only pay for what you need when you need it with out over committing. And no sign up cost.
What our clients are saying
"[GigWorx] was the only agency that has helped in any way shape or form [during this COVID breakout]. Thank you."
Senior Living Community | Wheat Ridge, Colorado
"All of the staff members sent from GigWorx have been fantastic. Thank you for all your help"
Assisted Living Community | Denver, Colorado
"This [GigWorx staff member] is absolutely amazing! She is so great with our residents and always so positive!"
Memory Care Community | Aurora, Colorado
Get Started in 3 Easy Steps
Whether you need staff immediately or are planning ahead, GigWorx puts you in touch with quality staff who are ready when you are.
Contact us today

Work with an onboarding specialist to set up your account

Post your shift needs with our help
Features of Our Platform
Let GigWorx alleviate your staffing needs, so you can focus where you need to be.
Onboard with a Client Specialist
We learn exactly what your community needs and how we can best support your effort.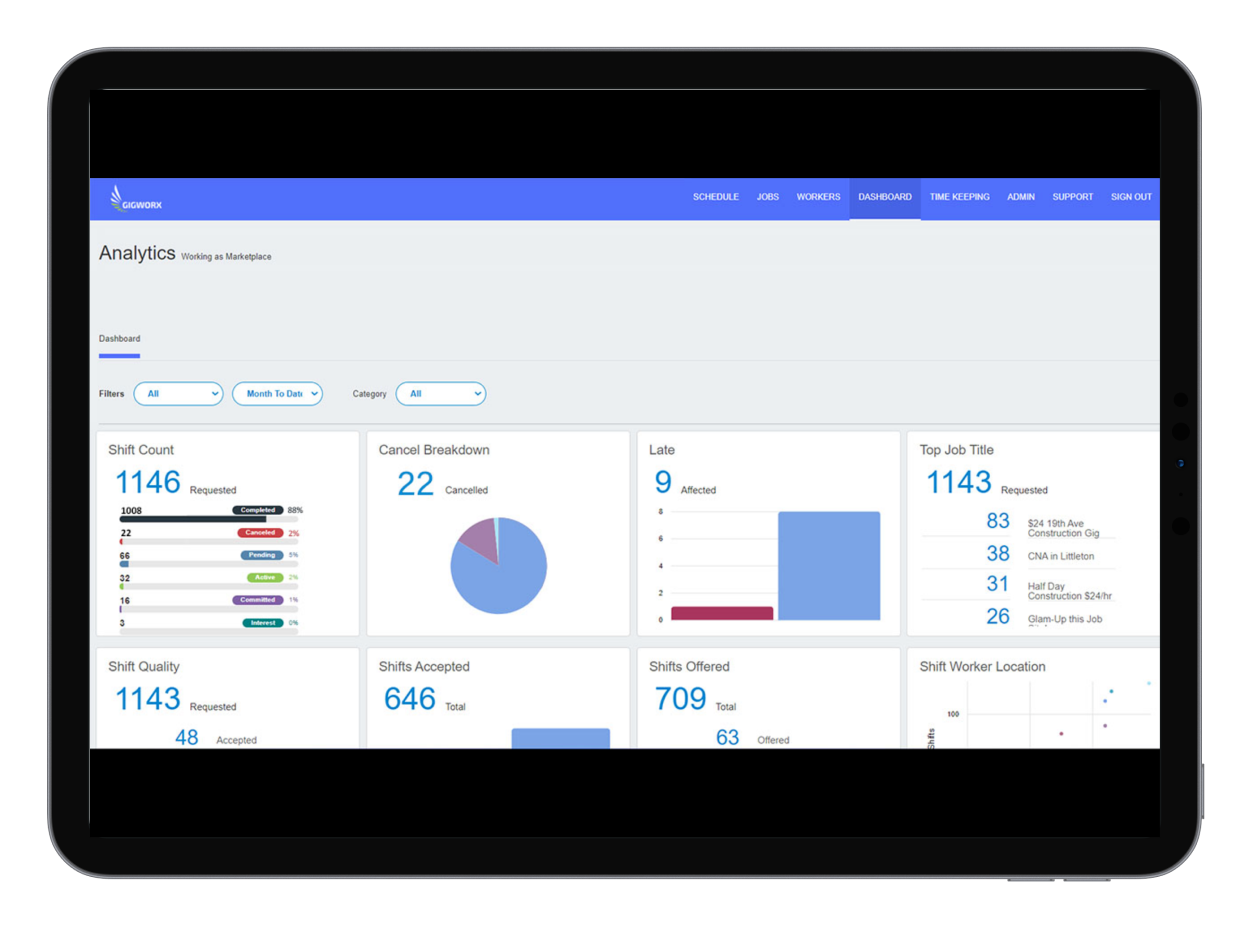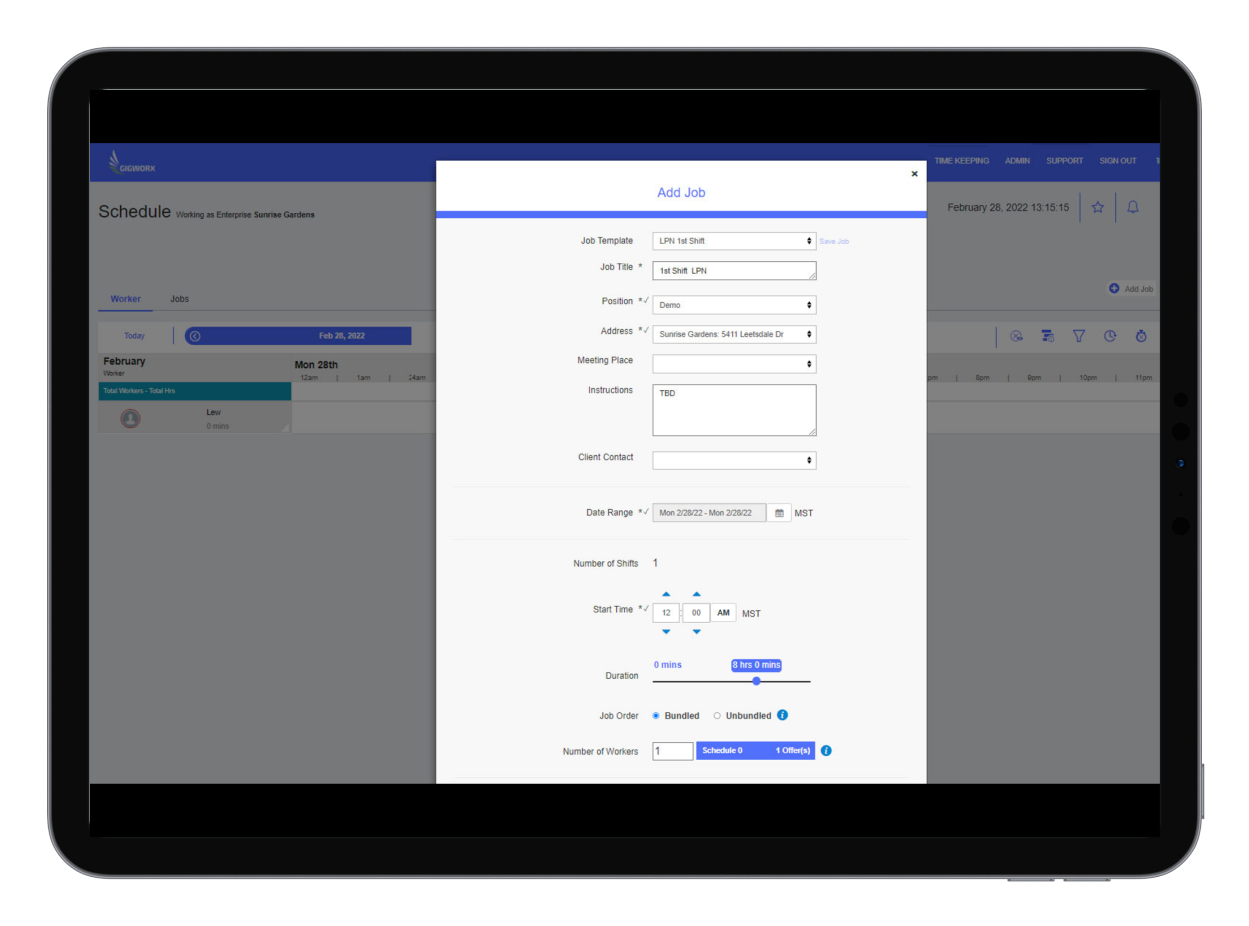 Post Shifts
Post shifts directly from the GigWorx App on your own or with the help of our support experts.
Review your Schedule
See who is working and when. Open shifts, filled, or cancelled is at your fingertips. Verify hours and keep an eye on payroll expenses in real time.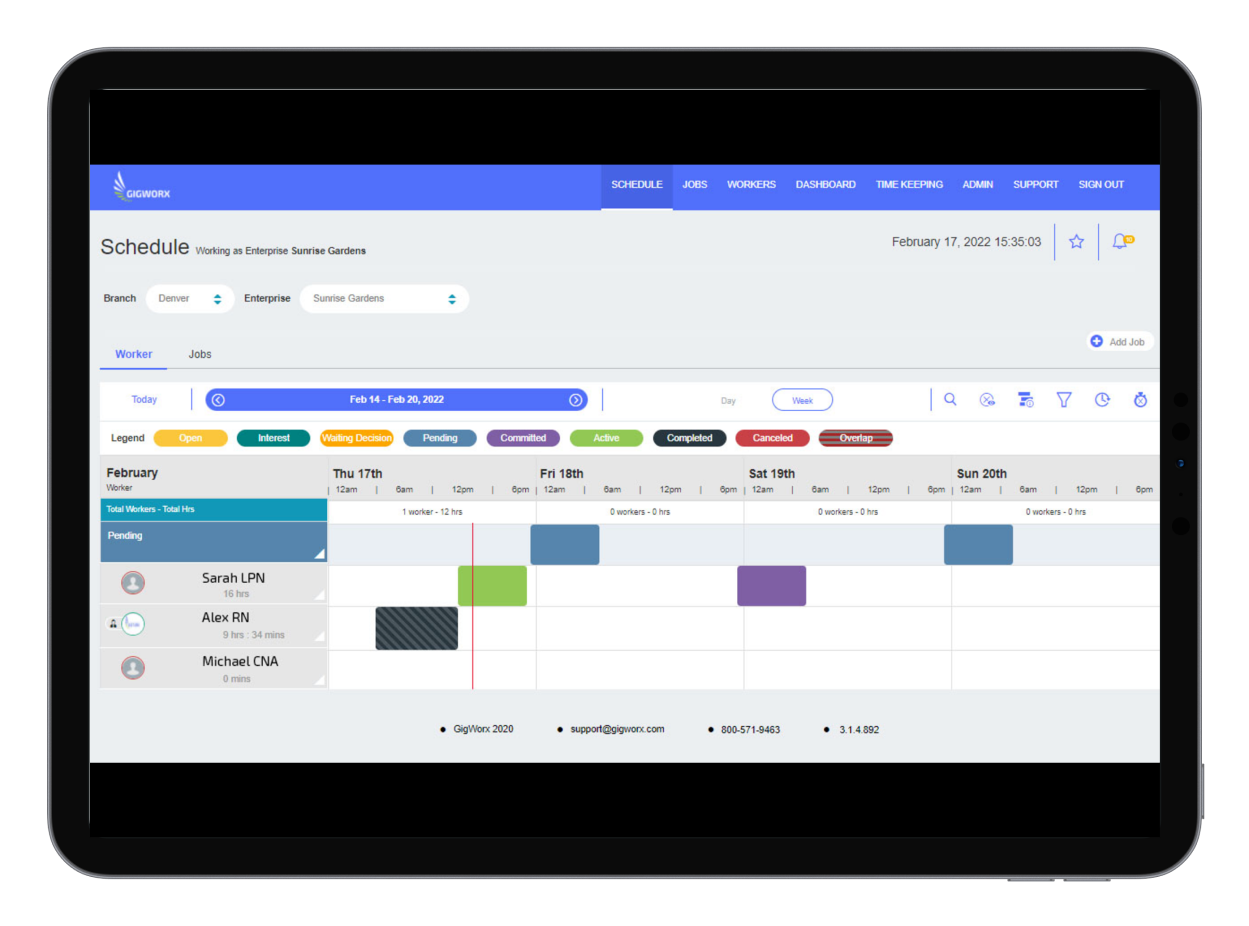 Ready for a different approach to agency?
Get the right coverage for your shift needs, whether you make requests in advance or last minute